Visiting to the beautiful coastal city of Nha Trang, tourists can not miss specialty: Goi ca (raw fish salad )
Raw fish salad is an idyllic dish of coastal fishermen. The main ingredients to make raw fish salad include many different fishes such as grouper, mai fish…The common feature of these fish is less fishy smell.
Depending on the season, you will enjoy the different kinds of raw fish salad. Though raw fish salad brings less fishy smell but it is also handled in a special way.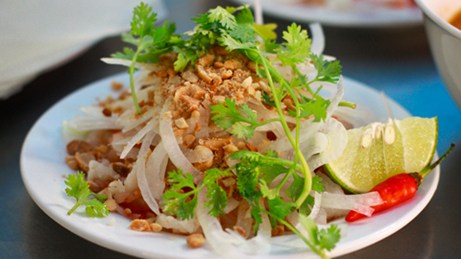 Depending on the season ,you will enjoy different kinds of fish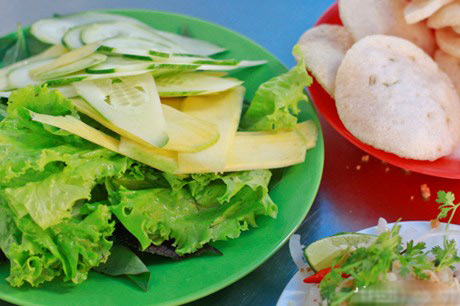 Raw fish salad is usually eaten with fresh vegetables.
The way to eat raw fish is also quite strange. After the fish is handled to remove fishy smell, the chef will add a little of onion, peanuts, chilies and lemon. When you eat, you just have to roll raw fish salad with girdle-cake, fresh vegetables and a special sauce for it.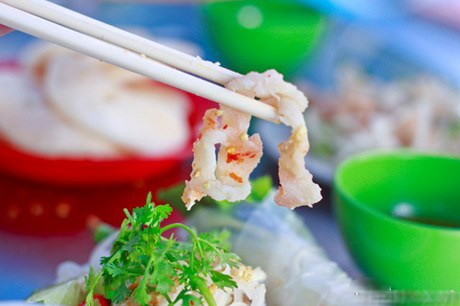 The way to eat raw fish salad is also quite unique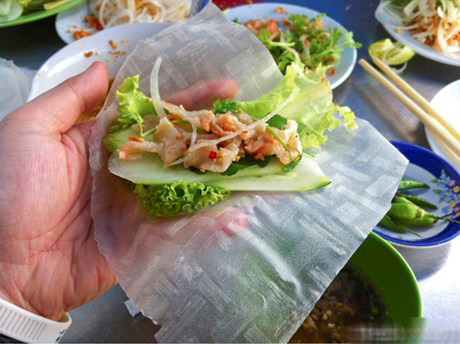 When eating, you have just to roll raw fish salad with girdle-cake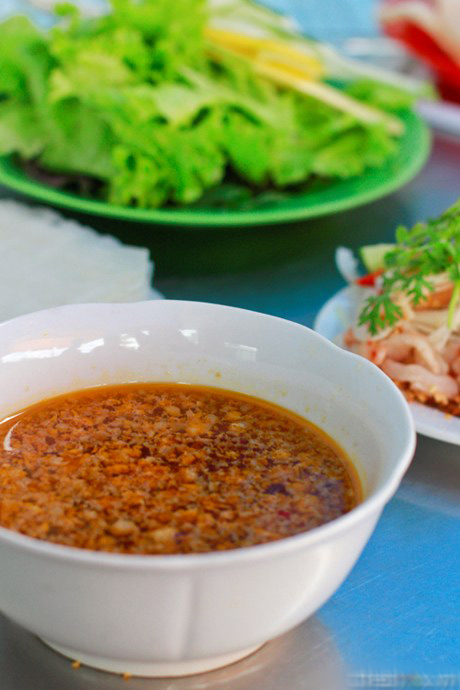 A special sauce for raw fish salad
Raw fish salad has a slightly sour of lemon, spicy of chilies and the natural sweetness of the fish combined with the special flavor of sauce and a few fresh